Archive of Day One: Saturday 29 August 2020
Archive of Day Two: Saturday 30 August 2020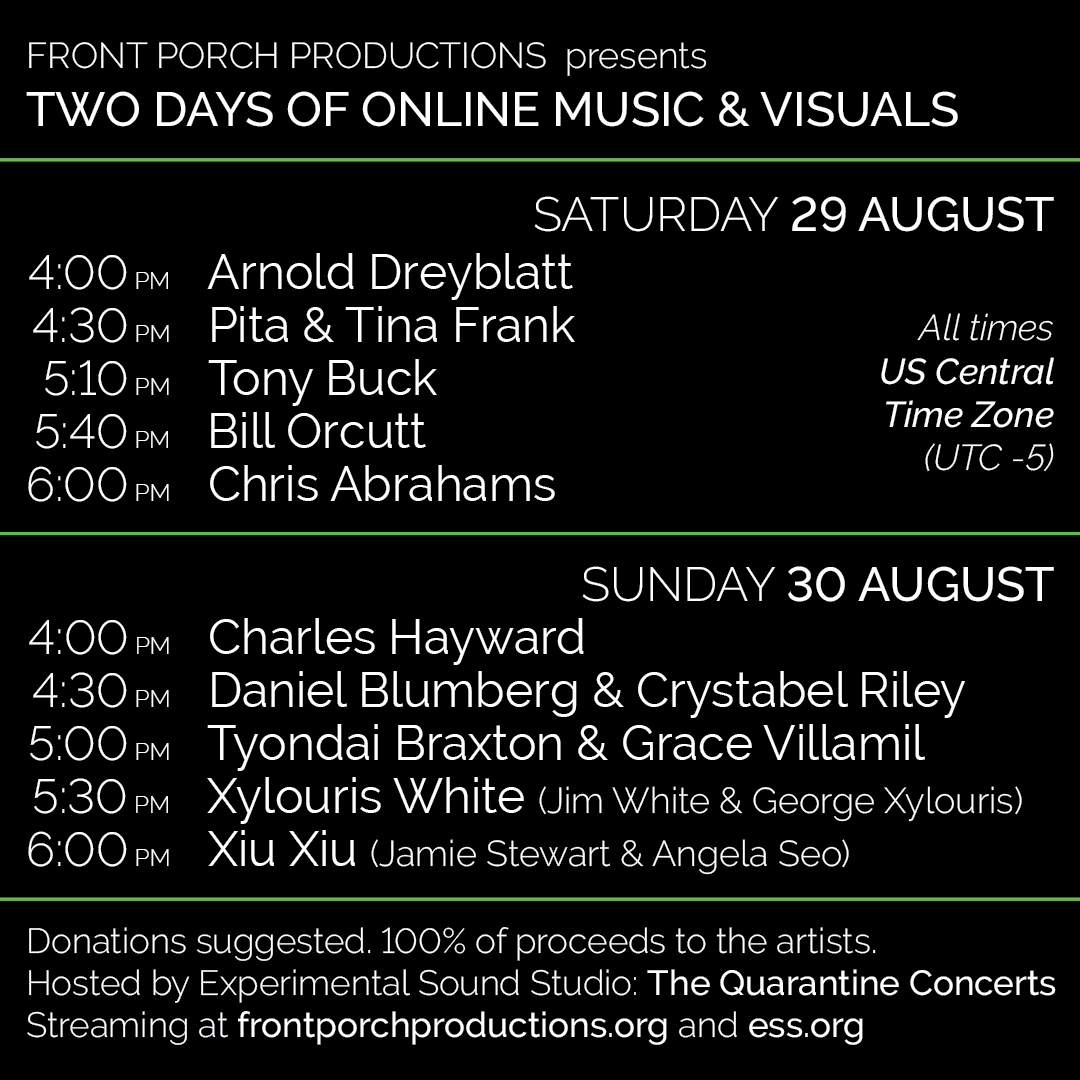 Please note that donations are no longer accepted for this event through the links provided in the video.
Please continue to support these artists by purchasing their albums and artwork. Click links below each artist to visit the artist's online shop, artist website, etc.
If you would like to donate further in support of this project, we encourage donating to one of the many vital current social justice initiatives such as...
Or support The National Independent Venue Association. The focus of NIVASS is to help preserve independent venues and promoters around the United States.